...my work has ranged from building custom Hubspot themes from scratch, to working with and evolving pre-templated sites.
Custom Hubspot development
I have extensive experience in using Hubspot to:
Build custom themes from scratch or from the HS boilerplate
Create custom page and email templates
Design and deploy custom modules
Use HubDB to serve up dynamic content
Use gating and smart rules
Implement custom interactive functionality
Design and deploy effective 'CTAs'
Create custom blog layouts
Integrate Hubspot elements into other sites
...and, with firm foundations in graphic design I can create and deploy on-brand, well designed collateral directly to your site, in a seamless process.
I also work closely with a Hubspot Certifed Partner agency who can provide strategy and content services, more details here.
---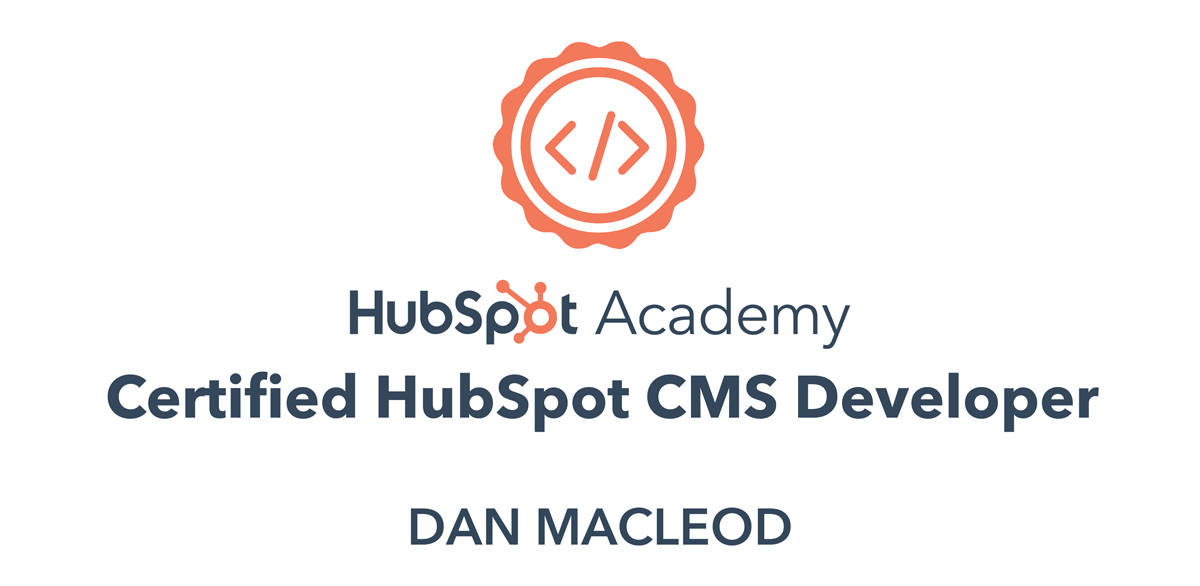 ---
One of the great strengths of Hubspot is that it caters for the full range of users, from the non-technical who simply want to 'drag and drop'; to fully fledged code monkeys who prefer the mark-up view.
So, if a lot can be achieved by the former why should you use a 'custom' Hubspot developer?
5 good reasons to use a 'custom' Hubspot developer
1. User experience
A custom developer will allow you to break out of the templated approach and enable the creation of a digital experience entirely tailored to your bespoke requirements. Granted, there are some great templates out there but you may not want your site to look and behave like other Hubspot sites.
2. Consistency
Custom built modules will streamline the content creation process by presenting varying content as defined, 'on brand' in a lean, efficient manner. You may have found that 'rich text' modules can give site authors a little too much latitude in styling content?
3. Best practice
An experienced developer will know how to get the very best out of Hubspot. This might mean using HubDB (the database connectivity available) to serve up dynamic pages; or creating global modules that cut down on duplication and maintenance time.
4. Maintenance
Giving non-technical users the ability to create and deploy web pages without any coding background knowledge can lead to issues with site maintenance. Portals can quickly become overrun with poorly organised assets, duplicated content and bloated css.
5. Performance
Poorly maintained portals can slow your site performance and effect your search engine rankings and Google Lighthouse scores. It will also make your internal update and publishing processes less efficient.
Contact me for more information.